Mecomb
Kompleks Kejuruteraan Tractors,
1, Jalan Puchong,
Taman Perindustrian
Puchong Utama,
47100 Puchong,
Selangor, Malaysia.

+603-80688000

+603-80688102
helpdesk.mecomb@simedarby.com
Life Science Products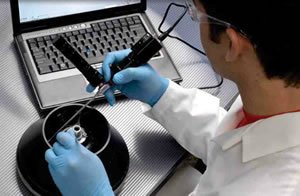 Life Science Product installation, service and maintenance
To support your purchase from Molecular Devices or Hitachi, we offer an installation service to you get started. Our factory trained engineering staff will be at your site installing your equipment so it operates with precision. We will visually inspect the unit, conduct testing, provide operating instructions, and ensure the unit is optimized for your application.
Our factory trained field engineers service the equipment to the highest quality standards, making certain they complete repairs to meet local and internationally recognized standards.
For further information,
Email:
csdpj@simedarby.com
Tel: + (603) 7870 4990
Fax: + (603) 7625 0868