Mecomb Malaysia Sdn Bhd
Lot 20, Jalan 225,
Petaling Jaya,
46100 Selangor,
Malaysia.

+603-80688000

+603-80688102
helpdesk.mecomb@simedarby.com
Our Products
Pneumatic Tube System --- Pneumatic Tube System ---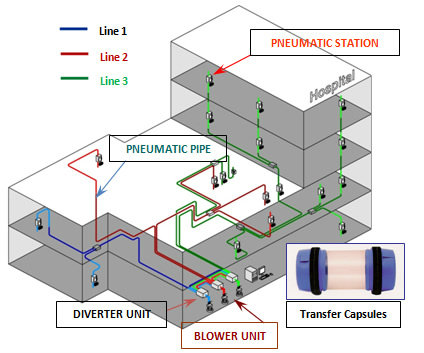 Our Pneumatic Tube System (PTS) connects any points within a building for fast and secure on-demand material transfers, significantly improving operational response times and overall process efficiency. Transported material is received within seconds, all at the convenience from your very own work areas.
Advantages to users :
unmatched dispatch speed of 6-8 m/s
transfer items weighing up to 5kg
auto-queuing & on-demand transfers feature
transmission records for accountability
enhances safety in cash–related operations
modular design easily accommodates future expansion