Mecomb
Kompleks Kejuruteraan Tractors,
1, Jalan Puchong,
Taman Perindustrian
Puchong Utama,
47100 Puchong,
Selangor, Malaysia.

+603-80688000

+603-80688102
helpdesk.mecomb@simedarby.com
Mocon - Packaging Solutions
Scientific --- Physical Testing ---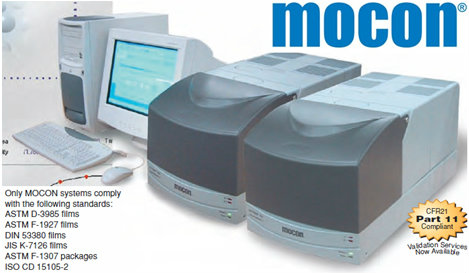 MOCON is the premier provider and innovator of solutions for: Permeation testing instruments and laboratory services, modified atmosphere packaging, package integrity, shelf-life evaluation, package cost reduction, sustainability, package safety and aerobic bacteria screening.


MOCON also developed another arm which is Food Safety Division which currently providing the food safety solution for Food Research Centers and Food Manufacturers worldwide.
MOCON's unique ability is to partner with companies, not only as an instrument manufacturer, but also as a research and quality assurance consultant.

For further information please refer link