Mecomb
Kompleks Kejuruteraan Tractors,
1, Jalan Puchong,
Taman Perindustrian
Puchong Utama,
47100 Puchong,
Selangor, Malaysia.

+603-80688000

+603-80688102
helpdesk.mecomb@simedarby.com
Latest News
Motion Smith Relocation
Date: 28.12.2018 12:22:26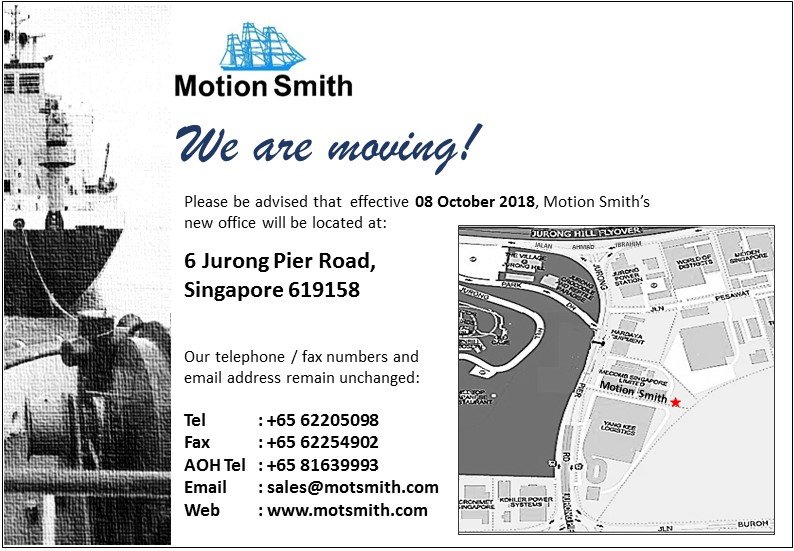 Relocation of Business
Date: 27.02.2018 12:25:52
Dear esteemed customers,

We are delighted to inform you that Mecomb Malaysia Sdn. Bhd. relocated its business to be within the proximity of our headquarters Sime Darby Industrial Sdn. Bhd.'s Tractors Engineering Complex in Puchong, Selangor. This is in consideration of the inherent challenges, capacity and logistic-wise, in continuing operations from our current premises as we seek to diligently address dynamic business needs and pursue growth aspirations more robustly. Ideally, this new location is envisaged to serve our stakeholders better :
▪ by providing a dedicated & full-fledged calibration and testing lab to complement our increased servicing capabilities
▪ by having an expanded warehousing and storage capacity which enable greater inventory of items
▪ by providing ample parking spaces to our customers to facilitate more efficient walk-in servicing requests / sales enquiries
▪ by its close proximity to our HQ which expedites internal business processes
Details of our new address as follow :
Mecomb Malaysia Sdn. Bhd.
Tractors Engineering Complex,
1, Jalan Puchong
Taman Perindustrian Puchong Utama,
47100 Puchong, Selangor, Malaysia.
Telephone: (603) 8068 8000 (General Line) Fax: (603) 7874 3414
We shall commenced operations at this new premises since 1st September 2018; we kindly request your cooperation to ensure all document transmittal and correspondences etc. are directed accordingly pursuant since any activity at the current address will have ceased entirely by then.
Thank you for your acknowledgement of the above